Crowdfund Sunderland highlight success stories ahead of spring funding round
Sunderland City Council is encouraging residents to sign up for the Spring funding round of Crowdfund Sunderland by highlighting projects that have benefitted from the scheme.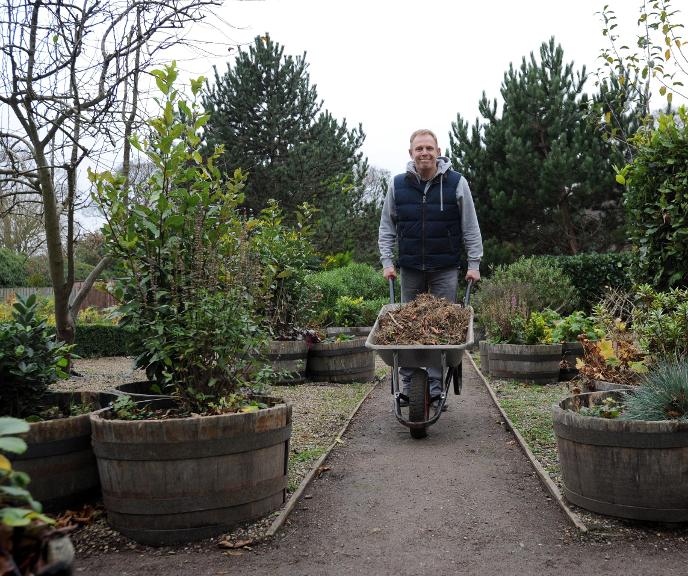 The platform, that launched in January 2020, will be hosting a free virtual launch event on Thursday 25 February to allow potential projects to learn about how the scheme works, as well as receive advice on boosting their projects and gaining more pledges. Projects signing up could receive £3000 towards their projects if their target is reached.
One project that reached its target was a bid to restore the Walled Garden at Doxford Park.
The Friends of Doxford Park began their Crowdfund Sunderland campaign to renovate the Doxford Walled Garden in January 2020. Over the years, The Walled Garden inside the Park has been used by various groups and schools as a place for activities, allowing people to help look after the garden.
When beginning their campaign, the Friends of Doxford Park outlined their goals for the project on the Crowdfund website. The money would be used to improve the paths and edging, as the old paths are uneven making it difficult for people with mobility issues to navigate. A new garden nursery will be created using raised beds, and signage will be installed to welcome visitors to the 'Secret Garden'. Sensory plants will also be replenished to enhance visitor experience.
The group hope that the renovations will encourage more people to visit the park. They also stated that if more people visit Doxford Park, there will be less risk of anti-social behaviour.
In September 2020 the project reached its target, meaning that they received the pledges and funding from Sunderland City Council and Sunderland Clinical Commissioning Group to begin their renovations. Adhering to social distancing regulations, volunteers have begun their work renovating the garden, with plant beds and new trees already in place.
Karl Stabler, project leader for the Doxford Walled Garden Crowdfund appeal, said: "Reaching our Crowdfund target has allowed us to begin developing the walled garden to host a wide range of groups, including those with various physical or mental challenges.
"The garden will be more attractive to wheelchair users or those with reduced mobility and enable them to take part in a range of activities from growing fruit and vegetables, to planting propagation, which will allow us to supply the park with new plants and flowers. We will be able to develop our existing partnerships with local community groups and ensure the whole space is socially inclusive."
Crowdfund Sunderland brings together residents, communities and businesses to fund projects that communities want and need. Projects must receive pledges to hit their target, and on doing so Sunderland City Council and Sunderland Clinical Commissioning Group will match-fund the project.
Since launching at the start of last year, many projects have received support across different communities in Sunderland. They were assessed by Sunderland City Council, before commencing fundraising, to ensure the projects are viable and deliverable. These projects all work to support delivery of the City Plan, Neighbourhood Investment Plans, improve health and wellbeing, the environment and community resilience.
Councillor Graeme Miller, Leader of Sunderland City Council, said: "The Doxford Walled Garden is just one of many projects we're happy to be able to support. This project will directly benefit many of our residents, and this is because of the backing the Sunderland community gave the team.
"I would like to thank everyone who pledged and supported this project. Coming together as a community is incredibly beneficial for our city, and I hope more people now decide to take up this opportunity, attend our Spring funding virtual launch event, and create their own Crowdfund Sunderland appeals."
Find out more about Crowdfund Sunderland and how you can start your own project at www.spacehive.com/movement/crowdfundsunderland
Attend the free Spring funding launch event at www.spacehive.com/movement/crowdfundsunderland/news