Empty home returned to use
An empty home that blighted a Houghton community has been returned to use, with a refurb and new tenant, thanks to action from Sunderland City Council.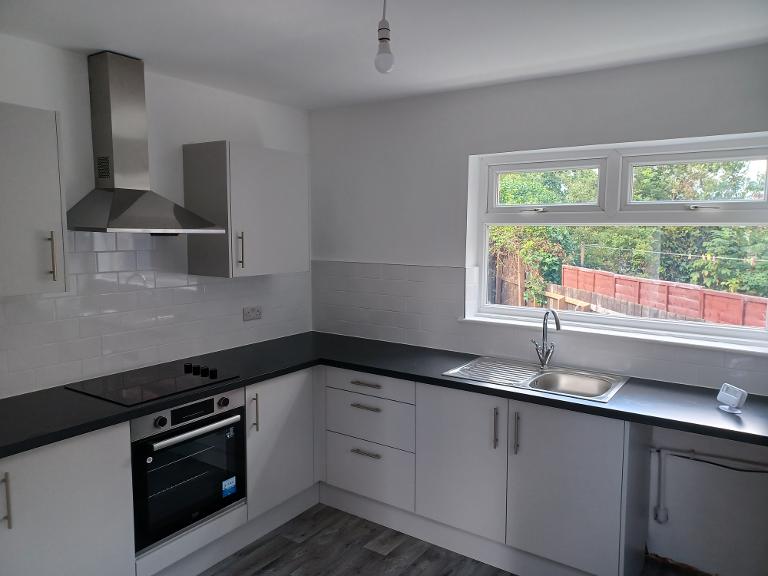 The property in Seaton Avenue that had stood empty since January 2020 had started to become a concern for residents and city housing provider Gentoo, acting as a magnet for issues like fly-tipping, as well as being broken into, which resulted in the home becoming an eyesore.
Despite repeated attempts from the council to negotiate with the owner of the property, the landlord chose not to proactively engage with local authority staff, leaving Environmental Health and Empty Homes teams with no option but to take enforcement action to tackle the issues.
Council teams contacted the property's mortgage provider and notified them of the ongoing anti-social behaviour at the home, as well as the poor external condition of the premises, and concerns of local people. The mortgage provider was able to take steps to repossess the property, and it was put on the market before being sold to a responsible property developer who has a portfolio of privately rented properties across the North East.
The new owner actively engaged with Sunderland City Council's Empty Homes Officers and was successful in applying for a grant to help with the necessary repair work. This enabled the owner to quickly bring the property up to a decent standard to let, bringing an end to the problems the home was bringing to the area.
Councillor Kevin Johnston, dynamic city cabinet member, said: "This is an excellent example of the council taking quick and decisive action after repeated attempts to engage with an irresponsible homeowner who had allowed this property to bring misery to a community.
"We all have a responsibility to each other to maintain our properties. Where there are challenges in doing that, we have an Empty Homes team who are happy to engage and support, but that is a two-way street and when owners of empty homes allow them to blight areas, we rightly take action to deliver the safe, peaceful communities we know our residents want and deserve."
He added: "I'm delighted that this property is now back in use, providing an attractive home to the resident now renting it."
The current owner of the property - who has a number of private rental homes in Sunderland - applied and was successful in joining the council's voluntary Landlord Accreditation Scheme. The free scheme aims to improve the physical and management standards of private rented homes within the city, ensuring more and better homes for residents. In this instance the landlord used the council's free tenant referencing service which is one of the many benefits the scheme offers, to find their tenants.
To find out more about the Empty Homes team, visit www.sunderland.gov.uk/empty-homes or for Accreditation, visit www.sunderland.gov.uk/accredited-landlord