Landmarks light up for Transgender Day of Remembrance
Sunderland is remembering people who have been killed in acts of anti-transgender violence today, ahead of Transgender Day of Remembrance (TDoR), which takes place on Sunday 20 November.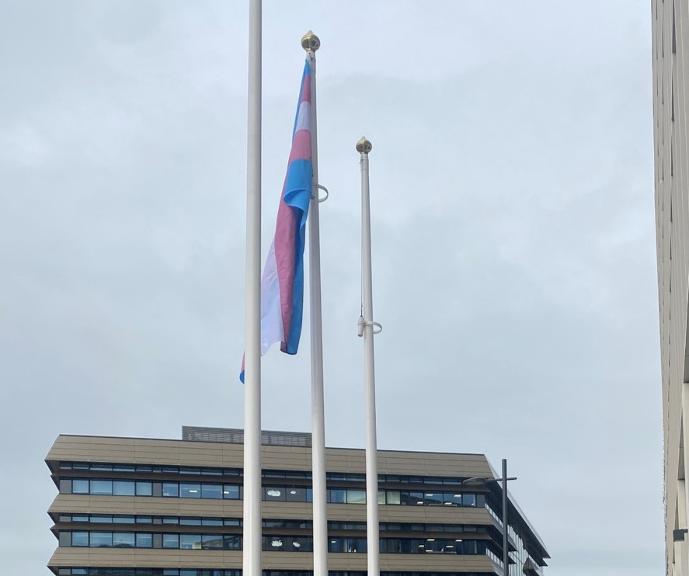 TDoR began in 1999 to honour the memory of Rita Hester, a transgender woman who was killed in 1998. The vigil commemorated all transgender people lost to violence since Rita's death, and sparked a tradition that has become the annual Transgender Day of Remembrance.
To mark the day, the Northern Spire bridge, Beacon of Light, Keel Square, Hylton Castle, the white lighthouse at Seaburn, Fulwell Mill, Penshaw Monument, Market Square and High Street West will all be lit up purple from dusk on Sunday 20 November.
The blue, pink and white Transgender Flag has also been raised at City Hall to raise awareness of TDoR.
Deputy Leader of Sunderland City Council and Diversity Champion, Cllr Claire Rowntree, said: "Transgender Day of Remembrance seeks to highlight the lives that have been lost due to bigotry and violence. Lighting up our city's landmarks is just one way in which we can send out the message that we support all our residents, celebrate diversity, and promote equality.
"Unfortunately, people still suffer from violence and hate crimes based on who they are. Sunderland City Council has zero tolerance to discrimination, and we support Transgender Day of Remembrance to remember all transgender people who have been killed in hate crimes."